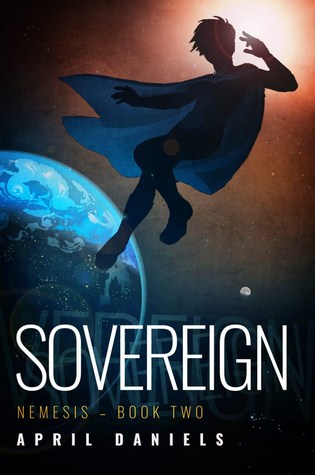 Rating: 4/5 Stars
Series: Nemesis, #2
Length: 350 Pages
Purchase: [Amazon] | [Barnes & Noble]
Thank You Diversion Books and NetGalley for giving an eARC for an honest review.
Synopsis:
Only nine months after her debut as the fourth superhero to fight under the name Dreadnought, Danny Tozer is already a scarred veteran. Protecting a city the size of New Port is a team-sized job and she's doing it alone. Between her newfound celebrity and her demanding cape duties, Dreadnought is stretched thin, and it's only going to get worse.
When she crosses a newly discovered supervillain, Dreadnought comes under attack from all quarters. From her troubled family life to her disintegrating friendship with Calamity, there's no trick too dirty and no lever too cruel for this villain to use against her.
She might be hard to kill, but there's more than one way to destroy a hero. Before the war is over, Dreadnought will be forced to confront parts of herself she never wanted to acknowledge.
And behind it all, an old enemy waits in the wings to unleash a plot that will scar the world forever.
______________________________________________________________________
Back in January, I came across the first book in the series, Dreadnought, and knew I wanted to read the book immediately. Luckily, I was able to request the book on NetGalley and was approved. I was so happy that I was approved because I knew that I was going to enjoy it. As a matter of fact, I did. When I was done with the book, I saw that there was going to be a sequel and I knew I wanted it then and kept an eye out for it. When it became available on NetGalley, I pressed request right away. After a few days, I was approved. I am just glad that I was able to read and review both amazing books.
In Sovereign, the story takes place 9 months after Dreadnought's debut, first major battle, and its consequences after it. She also becomes across a new super villain that wants to change the world in a better way. Only that "better" may not be the way you think it is. Danny has to solve how to defeat this super villain once and for all while juggling other duties like dealing with her parents and an old enemy.
Between Dreadnought and Sovereign, you can tell that the two books are connected perfectly, even with the time jump. While Dreadnought's life was adjusted and impacted, Danny's life dealt with similarities between the books, namely her parents and a specific former teammate. I liked seeing that we were dealing with new problems and issue but not all the problems were gone. It gave a nice form of continuity between the books.
Sovereign was just as good as Dreadnought, or perhaps even a little bit better. I loved seeing all the characters again, and enjoyed reading about the new characters as well. They added a certain atmosphere in the story that I liked. Even though the second book was just as good, it faced a similar problem. The world building was still kept to a limit although a new setting for the book was created wonderfully and described well. Only New Port lacked a little bit of world building again. More information was added, but I was still looking for more overall.
One thing I also enjoyed was seeing the relationship between Danny and Sarah evolve. In the beginning, you quickly discover that after the first book, tension has brewed between the two. As the story progressed, you would think that the relationship would not survive, but they were trying, or at least Danny was. When a friend reveals an important information, Danny didn't know what to think, or didn't even realize it. When I came to this point, I didn't even realize it either. I just did not see it coming at all. All I can say is that I liked how the relationship came to be.
If you enjoyed the first book, you have to read this book. It is just as good as the first book and introduces new characters that adds to the story. This was the perfect sequel to the original story.